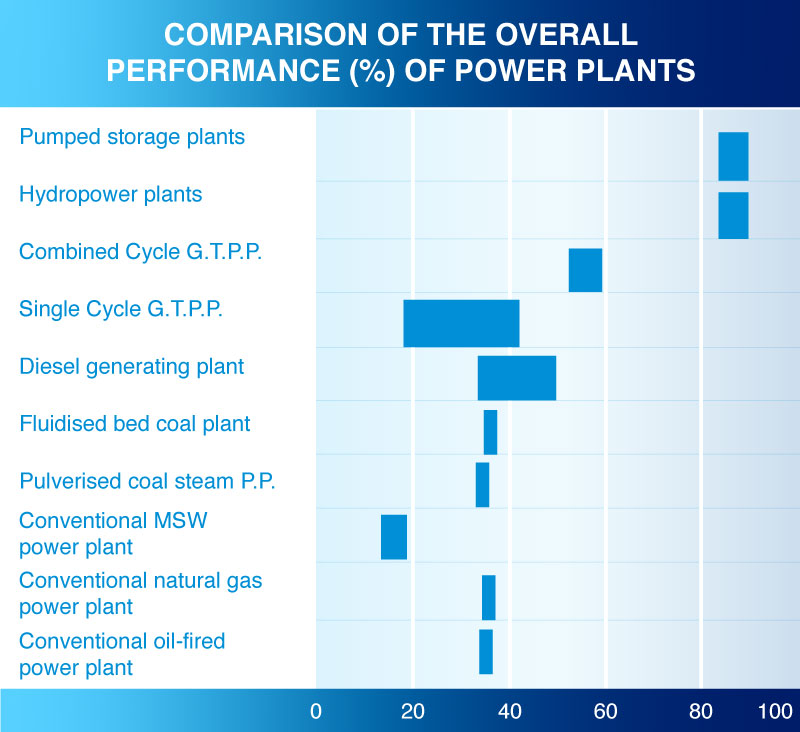 A combined cycle power plant generates electrical power in a more efficient way and is more respectful towards the environment than a coal or oil fired plant.
COMPARATIVE DATA IN RELATION TO A COAL FIRED POWER PLANT
USE OF THE BEST TECHNOLOGIES:
---
Highly efficient combined cycles (55%).
PROJECT DESIGN IN ACCORDANCE WITH THE ENVIRONMENT:
---
Adaptation to the scenario of existing emmissions.
Accurate modelling of emissions.
NATURAL GAS COMBINED CYCLE:
---
Decrease of 100% in SO2 emissions.
Decrease of 80% in NOx emissions.
Decrease of 50% in CO2 emissions.
SPECIFIC CO2 EMISSIONS BY TYPE OF FACILITY
(gr./kW hour)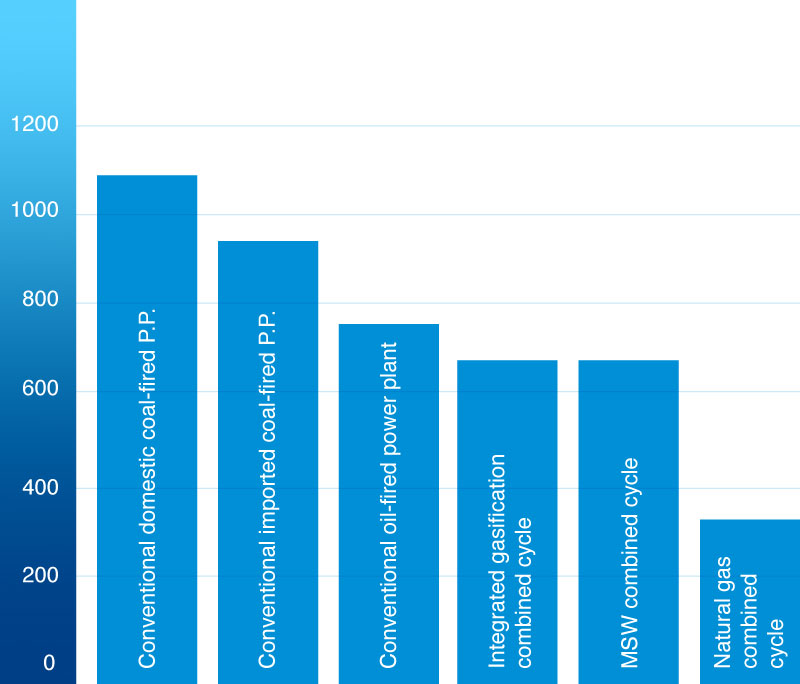 CONTAMINANT EMISSIONS BY ENERGY SOURCE
(gr./kW hour)